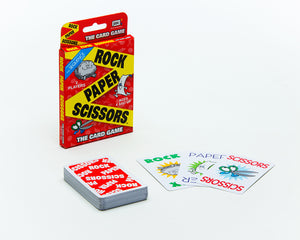 Rock, Paper, Scissors Card Game
A fast & fun card version of the classic game by the same name!
Each player lays down a card at the same time. If your card beats your opponent's card, you take it. When all cards have been played, the player who has collected the most cards wins the game!!
2 Player
Ages 4+
---
---
---
We Also Recommend