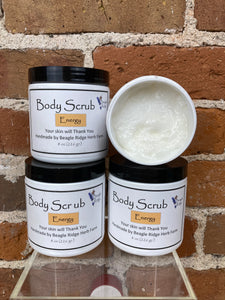 Beagle Ridge Energy Body Scrub
We're wild about scrubs...especially those that actually work, smell good and aren't making a mess in our tubs!  Our favorite scrub comes from a lavender farm nestled in a valley of the Blue Ridge Mountains, Beagle Ridge Herb Farm has hundreds of acres of gardens.
A blend of Blood Orange, Tangerine and Mandarin essential oils will provide a burst of energy to rejuvenate after a hard day.
---
---
---
We Also Recommend